Vårt første nyhetsbrev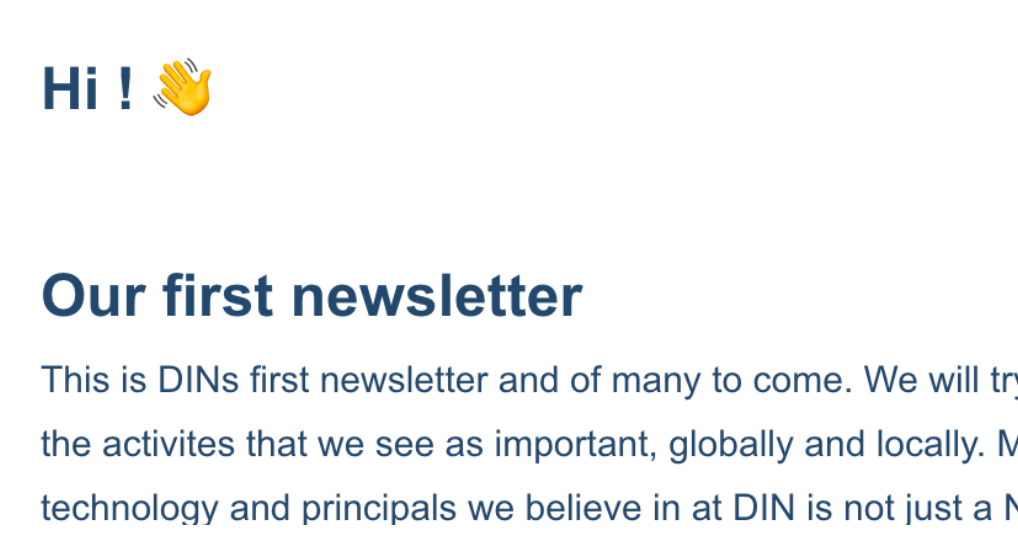 Hi  ! 👋

Our first newsletter
This is DINs first newsletter and of many to come. We will try to shed some light on the activites that we see as important, globally and locally. Much because the technology and principals we believe in at DIN is not just a Nordic thing, it is a global initiative. We will also keep having informational events focusing on SSI and nordic and global initiatives.
Have a great weekend when this day is over 🎉
Global news on self sovereign identity
Corona certificates
If you have any relation or contacts to the norwegian corona certificate passport initiatives such as this or this, we would love to get in touch, reach out to us at under contact at the bottom of this page
Coming events
Notabene.ID comes for a visit 19th of May
We will get a visit from Pelle Braendgaard at https://notabene.id/. He will talk about using SSI, DID's and VC's for real world use cases in Crypto
IOTA Foundation will come for a visit 31st of May
Not for profit organisation IOTA Foundation is coming for a visit and talk about their SSI initiatives
Share this newsletter with someone you think will enjoy the future of identity! And contact us or follow us on our channels!